Start-Up Residence Permit as Part of the 2022 Financial Budget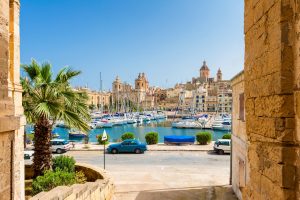 The Finance minister Clyde Caruana announced that Malta Enterprise will be working with the Malta Residency Agency to create and start offering Start-Up Residence Permits. The idea behind these permits it to grant a visa package to start-up entrepreneurs. Those who fulfill the criteria, will be allowed to move to Malta and hence contribute economically. Caruana further detailed that the start-up visa will make the package more attractive which will thus offer more opportunities for those who want to settle in Malta.
With respect to the e-platform for single permits, and the ones for citizenship of third-country nationals and EU nationals, they will both undergo considerable improvements. It is estimated that €0.5 million will be invested and that a Seed Fund will be set up to encourage research and innovation. What is more, the Searches Unit is working on establishing a new electronic system which can be used by notaries to submit documents digitally with a recognised digital signature. However, Caruana noted that investments should continue as long as we want more services to be provided through the online platform.
It does not end here!
A Blue Med Hub is also expected to start operating in Malta. It will offer more flexibility for start-ups and small businesses to establish themselves in Malta. The initial plan is that the hub will collaborate with entities located in the Middle East and Africa.
An extension in the SME Tailored Facility by the Malta Development Bank is intended to include green and sustainable projects, including a tax cut concession which will be beneficial for family-run business. In particular, when a business is transferred to another generation, a stamp duty will continue to be 1.5% (instead of 5%).
The minister assured that investments will continue to be made in the tourism sector. Moreover, a new entity – the Regeneration of Touristic Zones will be established with the sole idea of handling the management of coastal touristic zones, focusing predominantly on St Paul's Bay, Qawra, Buġibba and Xemxija.
When it comes to the film industry, the country is planning to start working on the country's first soundstage.
Author: Stephanie Marinova