Sanctions imposed by the European Union in view of Ukraine – Russia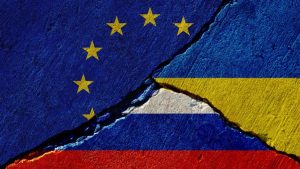 As affirmed by The Chamber of Advocates of Malta within a recent statement, the unwarranted invasion of a sovereign state has led to a breach of the notion of the rule of law, whereby a number of lives of innocent individuals have been lost or jeopardised. In virtue of such atrocities, and in order to slow and halt the spread of such barbarity, various sanctions have been implemented on both a local and European Union (EU) level, making such applicable under Maltese law. The following article shall summarise the sanctions which have been adopted so far, with further information being found and provided by the Sanctions Monitoring Board, being the competent authority for the implementation of sanctions within the Republic of Malta. 
Visa Restriction
The Agreement between the European Community and the Russian Federation concerning the facilitation of the issuance of visas has been suspended by the EU. Such agreement enables privileged access to the EU for Russian diplomats, other officials, and businesspeople. (Council Decision (EU) 2022/333). 
Golden Passports
Community Malta Agency and Residency Malta Agency stopped the sale of citizenship and passport to applicants from Russia and Belarus until further notice. The scheme allows wealthy foreigners to get citizenship in exchange for an investment, as well as a passport allowing them to have free access to the European Union. It was announced that they could not carry out the due diligence procedure in the current events. Renewal applications will be considered on a case-by-case basis and subject to new due diligence checks. 
Financial Restrictions 
A number of financial restrictions have been implemented; 
The direct or indirect purchase, sale provision of investment services or assistance in the issuance of or otherwise dealing in transferable securities and money market instruments issued after 9 March 2022 by Russia and its Government or The Central Bank of Russia or the any of the legal persons listed in article 5b of Council Regulation 833/2014. Likewise prohibited are new loans or credit after 23 February to the same entities.

The transactions related to the management of reserves as well as assets of the Central Bank of Russia including transactions with any legal persons, entity or body acting on behalf of or at the direction of the central Bank of Russia.

The listing and provisions of services relating to shares of Russian state-owned entities on EU trading venues have been prohibited. 

The acceptance of any deposits from Russian nationals and residents or entities established in Russia, where total deposit value exceeds €100,000 has been prohibited. *It is worth noting that such is not applicable in the case where Russians are EU nationals as well, or in the case where they hold a permanent or temporary resident permit within the EU. 

The provision of services by EU central securities depositories (CSDs), and the sale of euro-denominated securities to Russian people/entities, has been prohibited. 

Providing specialised financial messaging decides which are utilised to exchanges financial data (SWIFT) to Bank Otkritie, Novikombank, Promsvyazbank, Rossiya Bank, Sovcombank, VNESHECONOMBANK (VEB), and VTB BANK' or to any legal person entity or body established in Russia whose proprietary rights are directly or indirectly owned for more than 50% by an entity listed in annex XIV has been prohibited. 

A ban has been placed on the selling, supplying, transferring, or exporting euro-denominated bank notes to Russia. 

The provision of public financing, or financial assistance for trade with, or investment in, Russia, has been prohibited. 

The dealing in any transferable securities and money market instruments issued after 12th April 2022, and the provision of any new loans or credit to any legal person, entity, or body referred within article 5(1),(2),(3), or (4) of Council Regulation 833/2014 after 26th February 2022, has been prohibited. 
Trade Restrictions 
Through Council Regulation 2022/263, such novel restrictions on trade include; 
The importation into the EU of goods originating in the Donetsk and Luhansk oblasts of Ukraine as well as the provision of financing, financial assistance, insurance and reinsurance related to the same.

Dealing in real estate located in the Donetsk and Luhansk oblasts of Ukraine, participating in ownership or control of entities situated in the said area as well as the provision of any loans or credit to the said entities and the creation of joint ventures and provision of investment services.

The sale, supply transfer or export goods and technology listed in Annex II of Council Regulation 2022/263 which are related to the transport, telecommunications, energy sectors including the exploration and production of oil, gas and mineral resources. These measures include the provision of technical assistance, brokering construction or engineering services.

The provision of services directly related to tourism activities in the Donetsk and Luhansk oblasts of Ukraine.
Furthermore, the sale, supply, transfer, or export, directly or indirectly, of the following, whether or not originating within the EU, to any person/entity within Russia, or for use in Russia, has been prohibited by Council Decision (CFSP) 2022/327 and Council Regulation (EU) 2022/328; 
Goods and technology suited for use in oil refining; 

Goods and technology suited for use in the aviation and space industry; 

Dual-use goods and technology listed within Annex I to Regulation (EU) 2021/821; and 

Goods and technology which might contribute to Russia's military and technological enhancement, or the development of the fence and security sector. 
The provision of particular concerned services, akin to technical assistance, brokering and financing, and particular sector-related activities, are prohibited as well. 
Ban on Russia Air carriers and Aircraft 
A flight ban on any aircraft operated by Russian air carriers, akin to marketing carrier in code sharing or blocked space arrangement, to any Russian registered aircraft, or to any non-Russian-registered aircraft which is owned or chartered, or otherwise controlled by any Russian person/entity, has been banned from landing in, taking off from, or overlaying EU territory by means of Council Decision (CFSP) 2022/335 and Council Regulation (EU) 2022/334. Such prohibition includes as well permission to land in, take off from, or overfly the territory of the EU. 
Broadcasting 
Any broadcasting by the legal persons, entities or bodies listed in Annex XV of Council Regulation 833/2014 is prohibited. This prohibition includes the transmission or distribution by any means such as cable, satellite, IP-TV, internet service providers, internet video-sharing platform or applications whether new or pre-installed.