National Foreign Direct Investment Screening Office
Setting Up of the National Foreign Direct Investment Screening Office
In order for the provisions of the 'Foreign Direct Investment Screening Office Act' (Chapter 620 of the Laws of Malta) to be implemented, the National Foreign Direct Investment Screening Office was established by means of Bill No. 164.
Such came into force by means of the EU Regulation 2019/452 which aims at safeguarding the interests of Europe concerning security and public order by means of incorporating the first EU-wide foreign investment screening cooperation mechanism. In such manner, member states shall look into foreign companies' transactions which target the EU's strategic interests.
Moreover, it aims at fabricating a framework for the exchange of thoughts and information between member states of the European Union and the European Commission. Moreover, the establishment of the aforementioned office aims at screening foreign direct investments, having its origins from this countries, those being countries which are not a member of the EU, on basis of security and public order.
 The screening procedure is designed to safeguard the European Union's knowledge, information, and technology, as well as its security interests. The following are some of the sectors which shall undergo screening;
vital infrastructure, whether physical or virtual, akin to energy, transportation, water, health, communications, media, data processing or storage, aerospace, defence, electoral or financial infrastructure, and sensitive facilities, as well as land and real estate required for their usage;


critical technologies and dual-use items, as defined in point 1 of Article 2 of Council Regulation (EC) No 428/2009 (15), such as artificial intelligence, robotics, semiconductors, cybersecurity, aerospace, defence, energy storage, quantum and nuclear technologies, as well as nanotechnologies and biotechnologies;

supply of critical inputs, such as energy or raw materials, as well as food security;

access to sensitive information, such as personal data, or the ability to control such information; and

the freedom and pluralism of the media.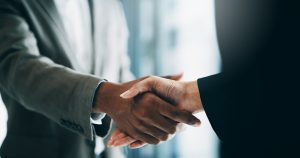 Author: Maila Cimino