Covid-19 Temporary State Aid Measures: Rent and Electricity Subsidies and Extensions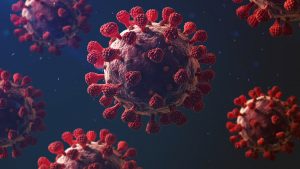 A number of authorities have proposed additional or extended fiscal and other measures within recent weeks in an effort to relieve issues faced by businesses within Malta as a result of the Covid-19 outbreak. The Malta Enterprise Corporation has issued incentive guidelines for the Rent Subsidy and Electricity Bill Subsidy Schemes, as well as the One-Time Grant Scheme, with additional revisions to some of the new Business Support Measures released within April 2021.  
Renewed Rent and Electricity Schemes  
1. Top-up of Rent Support Scheme  
Non-essential stores and services that were forced to close between March and April 2021, in virtue of the salary supplement scheme, were eligible for rent assistance again in 2021. The revamped scheme, which was handled by Malta Enterprise Corporation (MEC), provided a grant of 50% more than the aid provided in 2020. The required payments were processed by the MEC based on the information submitted within 2020. Applicants who did not use this scheme in 2020, but had to suspend their business within March or April 2021, and are making use of the salary supplement scheme, were eligible for the following assistance:  
No of Employees Receiving the Wage Supplement

 

Eligible Rental Agreements

 

Maximum Aid Awarded

 

1-9

 

1

 

€1,250

 

10-19

 

Up to 2

 

€2,000

 

20-29

 

Up to 3

 

€2,750

 

30-39

 

Up to 4

 

€3,500

 

40 and over

 

Up to 5

 

€3,750

 
 Solely businesses who did not take advantage of the Rent Subsidy Scheme within 2020 were required to apply under this scheme. In fact, within mid-July, the MEC contacted all qualified applicants to request the completion of an application form, in the case of new applicants, or to confirm the information held by MEC in the case of existing beneficiaries.  
2. Top-up of Electricity Support Scheme  
The top-up of the Electricity Support Plan, akin to the top-up of the Rent Support Scheme, was available to enterprises who had to close during March and April 2021. Such Scheme was improved, and it covered up to 50% of the electricity bill for the months of June, July, and August 2021 as follows:   
No of Employees Receiving the Wage Supplement

 

No of Distinct Electricity Accounts

 

Maximum Aid Awarded

 

1-9

 

1

 

€1,500

 

10-19

 

Up to 2

 

€3,000

 

20-29

 

Up to 3

 

€4,500

 

30-39

 

Up to 4

 

€6,000

 

40 and over

 

Up to 5

 

€7,500

 
 Business that received a pay bonus solely within March and April 2021 were required to complete a full application process. Beneficiaries who received the Electricity Bill Subsidy Scheme within 2020 and had their ARMS account number already recorded with MEC received a shorter application form.  
One-time Grant to Mitigate Against Loss of Business due to Restrictions Imposed  
Businesses that were eligible for the wage supplement and were remained, or still remain, closed following May 10th 2021, received a one-time case grant in order to compensate for lost revenue, as part of the government's pandemic-prevention regulations announced throughout the year. 
The total amount of assistance will amount to €1,000. 
Malta Enterprise will issued an email to qualified beneficiaries providing a link to the application form in order to facilitate the process. Solely the amount of De Minmis Aid received by a beneficiary over a three-year period was required on the application form. The cash had to be automatically paid to the beneficiaries' bank account when the application process had been vetted.  
Author: Maila Cimino