Covid-19 State Aid Measures5: ReStart Scheme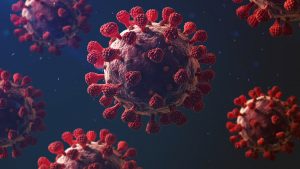 /6
Guidelines related to the ReStart Scheme have been published by the Malta Enterprise. Such Scheme holds the intention of supporting businesses which were obligated to halt their operations in virtue of the pandemic, by means of endorsing the use of advisory services with the aim of restarting business operations via the provision of a full reimbursement of costs up to €5,000 and an additional grant of up to €5,000. Self-employed, micro, and small or medium-sized enterprises which had to halt their business performance due to the pandemic throughout the period of 1st June 2020 and 30th September 2021, are able to benefit from the ReStart Scheme.  
Advisory Stage  
Costs associated with qualifying advisory services may be supported at the advisory stage, up to a maximum cost of €5,000 and up to €120 per hour (including VAT). Such stage must be completed within three months of the grant's approval. Malta Enterprise has established a directory of qualified consultants to aid them with the process.  
Implementation Stage  
If the implementation stage is achieved, it must be anticipated by the advisory stage and provide access to an additional €5,000 in funding. This will be in relation to the costs of putting the suggestions forward that were raised throughout the advisory stage.  
Any costs necessary to restart the business, which are not tied to assets or stocks, would be considered admissible by Malta Enterprise. Rent, marketing, recruitment services, and other expenditures associated with resuming operations could be included.  
€500 of the €5,000 set out for this phase could be used to fund additional advising assistance. Solely costs acquired after approval will be considered eligible, and such can be reimbursed within six months following the approval date. Eligible undertakings must submit their applications by 31st October 2022, in order to be considered for this grant.  
How Can Novolegal Assist You? 
Novolegal can aid you with your questions, as well as if you require further information. Novolegal may also assist with the preparation of relevant applications and accompanying material, as well as document filings and any necessary follow-ups.  
Author: Maila Cimino