Court Compensation Granted – Old Maltese Rent Laws
Property owners in Sliema granted €175,000 Compensation For Old Rent Laws
Recently, the Maltese government awarded €175,000 to the owners of a property situated in the centre of Sliema after the Constitutional Court found that old rent laws breached their rights of enjoyment of the inherited property.
Mr Justice Lawrence Mintoff, who presided over the First Hall of the Civil Court in its constitutional jurisdiction, found that the human rights of the property owners were violated when they continued receiving an insignificant amount for the property first rented out in 1948 for a period of 99 years.
The case was filed by Anne Pullicino, Veronica Rossignaud, Philip Bianchi, Madeleine Aquilina, Louis Bianchi, Adrian Bianchi and Ganado Trustees and Fiduciaries Limited against the state advocate and Martin Micallef, who runs Victor's Pharmacy that is in the heart of Sliema. The claimants said in court that the property and a number of adjacent ones had been leased to their grandmother, who subsequently leased it to Emanuele Micallef to run his pharmaceutical business.
The sum which they received from leasing the property was €412 per year. The tenant told Bianchi's that he had a title over the premises, which was left to him as an inheritance from his grandfather, and that he always paid the rent, despite its increase over the years. The business owner, whose rent expires in 2037, demanded €40,000 a year for the remaining 17 years as well as €100,000 token payment.
The owners took the initiative to present an architect's report which valued the property at around €740,000. In comparison to the lease paid in this situation, the rent for similar properties situated in the same region varied from €130 to €150 per day which is nearly €50,000 and €60,000 per year. The judge found that the amount which the owners could have made was approximately €480,000, making it disproportionate to the one they received. The breaches suffered by the owners still leave many unclarities as to whether the owners will regain possession of the property and if so when; thus, it was essential for compensation to be paid.
The judge ordered the State Advocate to pay the owners of the property the sum of €175,000 as compensation for the human rights breaches suffered throughout the years, including €5,000 in the form of moral damages.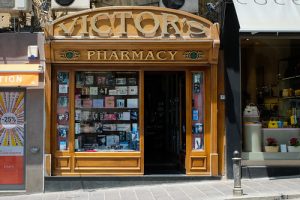 Author: Stephanie Marinova