Cheques & Bank Drafts & Cash-Based Transactions Policy
Cheques and Bank Drafts and Cash-Based Transactions Policy
Directive No 19 on the use of cheques and bank drafts in terms of the Central Bank of Malta Act (Cap. 204) is aimed at ensuring safe and effective use of cheques and bank drafts, also known as paper-based instruments, and limiting the number of legal and operational risks associated with those payment instruments. The Directive shall be enforced on 1st January 2022 and it binds on all financial and credit institutions situated in Malta.
Main Regulations of the Directive:
The restrictions under the Directive apply to anyone, even to unregistered private sellers. It thus prohibits any person from making or receiving payment or otherwise executing transactions in cash amounting to or exceeding €10,000 or its equivalent in any other currency, regardless of whether it concerns one transaction or several linked transactions, in the purchase or sale of:
Antiques
Jewellery, precious metals/stones, and pearls
Works of Art
Immovable property
Sea crafts
Motor vehicles
As long as breach of the above-mentioned cash transactions is established, the person who committed the wrongdoing will be held liable, upon conviction by the Court of Magistrates in its criminal jurisdiction, to a fine (multa) or criminal proceedings depending on the case. If traders and notaries fail to follow the procedures and requirements issued by the FIAU, an administrative penalty of €50,000 will be imposed. The FIAU may also issue a written warning instead of an administrative penalty.
Cheques and Bank Drafts:
The Directive notes that cheques will be only encashed or credited to the person named by the payer. Cheques cannot be also dated to a future date and may be accepted in any case if presented before that future date. Furthermore, as denoted, cheques which are equal or over €5,000 can only be deposited into the beneficiary's own account, where cheques that amount to €20 or less will simply not be issued. The Directive says that cheque facilities will be withdrawn if cheques are repeatedly issued that cannot be honored. An obligation binding service providers is to ensure that all information related to cheques is retained for at least five years.
Cash-based transitions
The maximum accepted cash by MBR will not be more than €500, where €500 notes are not accepted. In addition, payment in cash for the same transaction cannot be divided into parts (Vide FIAU linked transactions). Where we have multiple payments by the same person in cash, additional (enhanced) due diligence may be required.
Additional rules under the Directive
In case a cheque is issued post-dated, such cheque will be honored by the bank on the day of receipt, irrespective of the future date. All cheques must be also issued as 'Only' cheques which means that cheques are not transferable and will only be payable to the person whose name is on the cheque. If there are consecutive cheques issued by the drawer to the same payee over a short period of time, for amounts lower than or up to €5,000, the drawee institution may refuse to give the sum in cash. Should the payee does not have an account with the drawee institution, the latter has to encash paper-based instruments for which the payable sum is equal to or less than €5,000.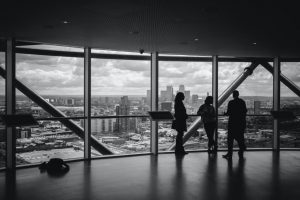 Author: Stephanie Marinova