Chamber of Commerce; Employers & Worker's Vaccination Status
Chamber of Commerce; employers should be able to inquire about a worker's vaccination status
Malta's biggest business lobby wants employers to be able to demand proof of vaccination from their employees. Employers will be obliged to supervise workers' quarantine 'blindly' if they don't have that right, according to the Malta Chamber of Commerce, Enterprise and Industry.
Authorities said last week that they will no longer issue quarantine release letters, indicating that an individual is allowed to leave their residence and resume normal activities. Instead, persons who have been placed in quarantine will be forced to determine their own confinement duration. Nevertheless, the government has established a questionnaire to assist people in determining how long they must stay in quarantine.
Quarantine durations for positive Covid-19 cases and their household members, which were originally established to 14 days, will now be determined by vaccination status, with isolation lengths reduced to 10 days for individuals who have received booster vaccine doses. Quarantine durations vary depending on the immunisation status of workers and their household members, according to business owners. As a result, they have no means of determining when a quarantined person should return to work.
 Whereas the Malta Chamber believes it would be inappropriate to inquire concerning the health or vaccination status of employees' family members, it believes employers should have the right to inquire regarding workers' vaccination status.
The Chamber has long advocated for employers to retain the right to inquire regarding their workers' vaccination status. This is important information for employers in a larger health and safety context, since it warns that without such a right, companies will be unable to prevent abuse. It also urged the authorities to keep modifying quarantine measures to keep up with what other nations are doing, especially considering the high rate of booster administration.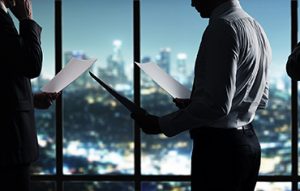 Author: Maila Cimino