Cannabis laws to allow home growing and club membership in Malta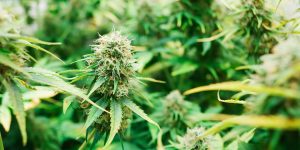 Earlier this week Minister Owen Bonnici presented a bill in parliament that cannabis users will be allowed to grow plants at home and buy up to 7 grams per day of the substance from specially designated places. However, he pointed out that smoking in public still remains prohibited by law. 
Legalised amount  
Adults are allowed to carry with themselves up to 7g of cannabis. Possession of cannabis for personal use of more than 7g to up to 28g will lead to confiscation of the drug, proceedings before the Commissioner of Justice and imposition of penalties between €50 and €100. The legalized amount does not; however, apply to minors. Hence, if a child is caught with the substance even with an amount less than 7g, he will have to appear before a justice commissioner in order for a care plan to be prepared for him.  
Having cannabis at home  
Adults will be permitted by law to have no more than four cannabis plants at home which should not be visible in any case from the outside. This; however, applies to the whole household and not to each individual living there. As per the amount of dried cannabis one can store at home, the total amount of the substance should not in any case exceed 50g.  
Smoking in public remains prohibited 
If a person gets caught for smoking weed in a public place for other than medical purposes, he risks appearing before a judge and getting fined for up to €235. If the lawbreaker happens to be a minor, the fine can reach up to €300. 
Cannabis Association  
Associations where cannabis users can buy the drug can be now legally established within the territory of Malta. What is necessary for one person to obtain the substance is to become a member of the particular association and be above the age of 18. Associations will not be allowed to sell more than 7g per day and 50g per month to its members. When it comes to buying plant seeds, the allowed amounts of seeds which could be sold per month should not exceed 20. Such non-profit organisations are not permitted to have in its premises more than 500 grammes of the drug.  
Adults cannot be members of more than one cannabis association.  
Those who want to set up a cannabis association should be above the age of 18 and be aware that they cannot promote the products they sell. They are not allowed to operate as a company but as an NGOs. Each association is thus authorised to welcome not more than 500 members and such cannot be situated less than 250 metres away from schools, youth centres and clubs which are frequently visited by youths.  
New Cannabis Authority  
The activity of cannabis clubs will be regulated by the newly established body, i.e. the Cannabis Authority. Cannabis clubs will be obliged to report every three months for their business and the number of its members, without revealing their names of their members for privacy reasons.  
People Previously Convicted for Cannabis Possession  
Individuals who were previously convicted for the possession of cannabis are allowed to keep their criminal record clean by writing a legal letter to have them decriminalised of the activity which is now permitted by law.   
Author: Stephanie Marinova